Internationalization
Partnerships with high-calibre international institutions that open the door to global knowledge exchange, research and learning opportunities.
We live in an increasingly globalized world which presents a number of opportunities along with an ever-increasing number of challenges. It is therefore vital for any University, any corporate, and any research center operating in the 21st century to have a strategic approach to the internationalization of its activities.
It is important to create awareness of the necessity of a goal-oriented internationalization strategy in all areas of the university. This means that broad-based involvement and close coordination of all structures and decision-makers involved is essential.
Internationalization is closely linked with the development of the university and is incorporated into university management and faculties. This ensures a close dialog between all entities.
We help you think about the growth journey, decision drivers and the most effective ways to achieve positive recruitment and retention outcomes.  We provide best practice.  We evaluate  all aspects of the internationalization strategy to ensure success; or help in the crafting of new strategy to meet institutional needs and respond to the market.
Our internationalization services cover
Strategy
Working across the university, with academic and professional service staff and with students' union, students and alumni, the strategy seeks to develop a proactive and shared approach to internationalization that complements and enhances the core activities of education and research. Internationalization is not an end in itself; our aim is to let you embed it in everything you do.
_________________
Strategy services
Embedding of the international strategic focus

Promotion of research as well as knowledge and technology transfer

Internationalization of university studies and research

Optimization of planning and control

Development of a globally aware and mobile university
International education
International education refers to a dynamic concept that involves a mobility of people, minds, or ideas across political and cultural frontiers. Our approach to international education—diverse, borderless, impactful—is a proven way for governments, universities, and organizations to invest in global talent and solidify overseas relationships. Our programs tackle three overarching areas of work and extend our partners' reach to overseas countries.
_________________
Scholarship programs
Global scholarships are of paramount importance and we disseminate a number of educational programs.
Brows programs
_________________
International partnership
We create cross-border connections between higher education institutions, faculty and students to cultivate research collaboration, foster diplomacy, build capacity and exchange ideas.
Since its inception, INODEV has focused on building strong ties with world's leading higher education institutions and is working to become the leading national player in international education.
The association of INODEV and Porto Business School offers world-class Executive Education programs, high-impact entrepreneurship training and tailor-made Coaching for a soft-landing on the European market.
The Association of INODEV and NOVA IMS guarantees access to the best information systems management programs in the world.
The association of INODEV and University of Coimbra creates for students and for graduates excellent internship programs abroad.
_________________
Transnational education
We develop transnational joint programs to foster student exchange and to bring cultures closer.
Strategic alliances
Are you looking for a way to speed up entry into a new market, improve your productivity, gain a competitive edge or increase your range of products? A strategic alliance may be the solution to allow you grow your organization without necessarily expanding its size and increasing costs. It also allows you to test the market for growth potential, access new technology, accelerating research and development by sharing costs and resources. We offer globally integrated services via strategic alliances with competent partners.
_________________
Services for strategic alliances
Define clients business vision and strategy in order to understand how an alliance fits their objectives

Evaluate and select potential partners based on the level of synergy and the ability of the firms to work together

Develop a working relationship and mutual recognition of opportunities with the prospective partner

Negotiate and implement a formal agreement that includes systems to monitor performance
International career
We help qualified, enthusiastic candidates find innovative careers in the international landscape.
We search for the perfect candidate and organization match by narrowing our candidate pool to motivated and experienced professionals. Since we source for some of the most prestigious departments in the world, at the most innovative institutions, candidates must bring unique backgrounds, an enthusiasm for all aspects of the commercialization process, and a vision for the future.
_________________
Set sail programs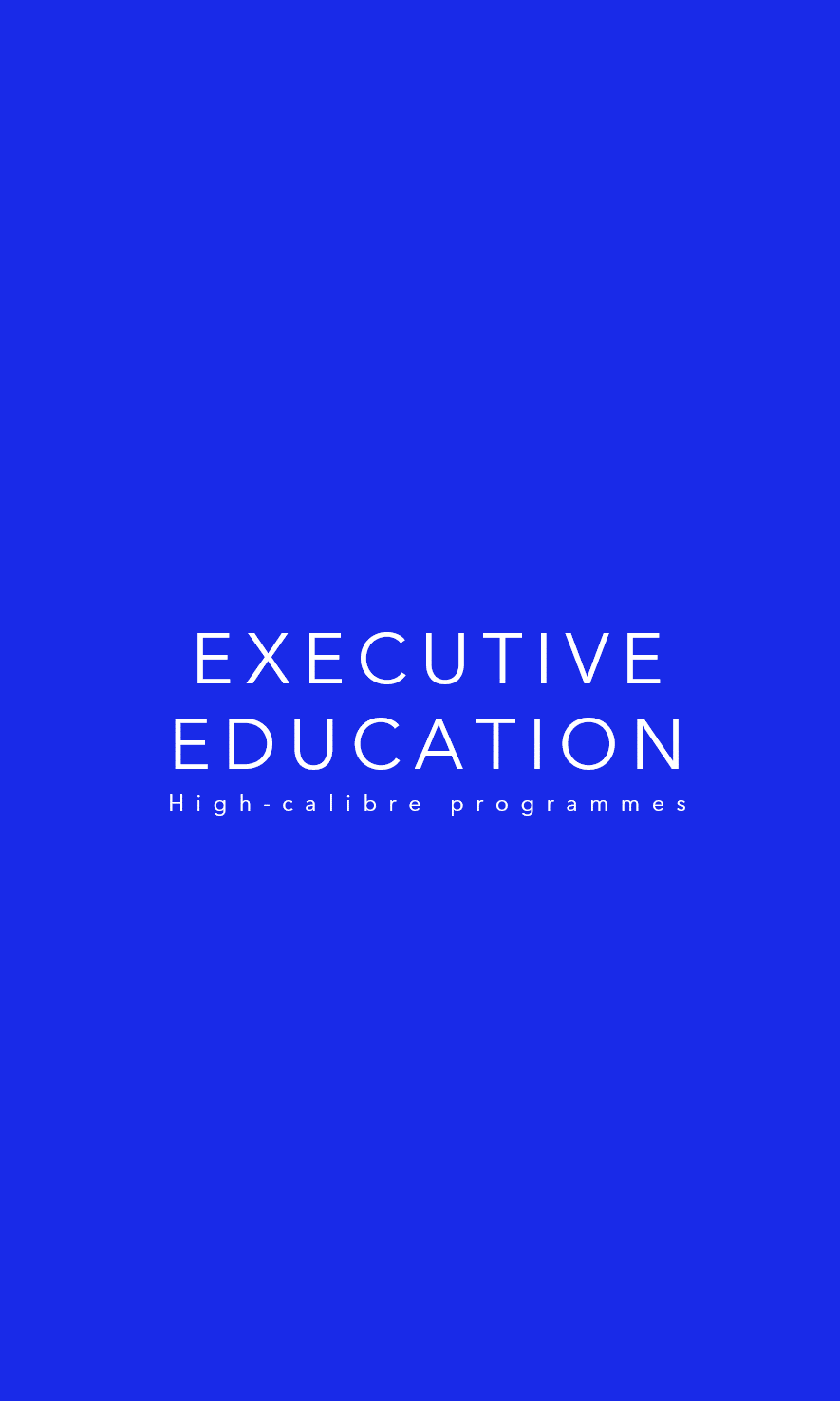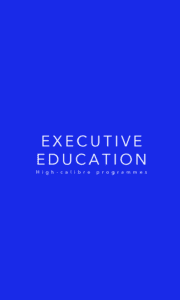 INODEV & Porto Business School Executive Education offers you a variety of programs, approaches, and means to excel. Prospect our brochure and portfolio to explore learning opportunities designed to help address your business challenges now, from new live online programs — fully live and virtual versions of our in-person programs — to our long-standing, on campus programming.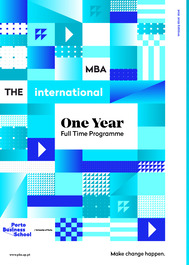 A one year full-time MBA with triple international accreditation: AMBA, EPAS/EFMD and FIBAA in one of the best European Business Schools and one of the top 30 in Executive Education, according to the Financial Times. A transformational journey that begins in Porto, one of Europe's fast tech growing hub.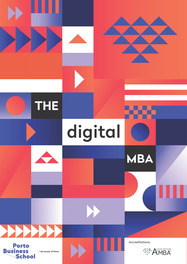 In an era of digital innovation and accelerated technological change, The Digital MBA is a unique program that prepares you to lead organizations focused on the future. An AMBA accredited program designed by a world-class Business School (#33 FT ranking) with a flexible, customizable format, adapted to your pace and lifestyle.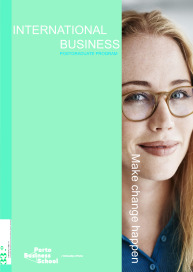 A unique learning opportunity in one of the best Business Schools in the world, according to the Financial Times ranking. The International Business postgraduate program allows analyzing in detail the relevant and complex issues related to an internationalization process with a special emphasize on the specific challenges of the global market.
_________________
Top-notch Open Executive programs
Open Executive programs or training programs for executives are flexible training and specialization solutions that promote organizational and individual development in the areas of General Management and Leadership, People Management and Personal Development, Digital, Entrepreneurship and Innovation, Marketing, Sales and Communication, Finance and Management Control, Operations and Projects and sectoral programs. All programs are offered by Porto Business School, one of the best Business Schools in Europe according to the Financial Times ranking in Open Executive Education.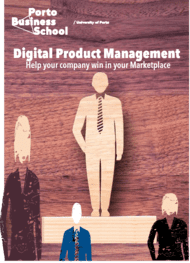 Enables participant to understand the complete breadth of what Product Management includes. [Live Virtual]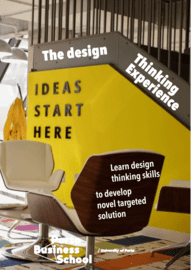 Focus on the right problem by discovering user needs, then designing novel targeted solutions. [Live Virtual]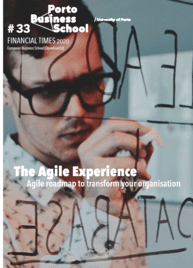 Reshape/Implement an Agile roadmap to transform your organisation. [Live Virtual]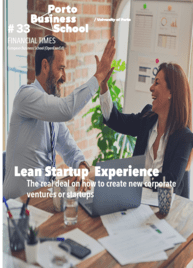 Create an entrepreneurial experience for participants with all the pressures and demands of the real world in the creation of new corporate ventures or startups. [Live Virtual]
The first key to success for an international strategy is having one! Like companies, governments and NGOs, a university must decide where in the world it should concentrate its efforts, with which partners, and for what types of activities. In today's ever-changing, globalized environment, a solid three-year international development plan is a good start. It is clear, however, that time frame will be an important issue in a university's internationalization strategy matures.
A typical consulting project in this area starts with a proprietary healthcheck and diagnostic process review that can be tailored to your needs. It is not unusual for department plans and budgets to lag behind larger strategic changes, resulting in an uneven internationalization process across the institution.
Subsequently, considering the client's internationalization philosophy and internationalization objectives, we identify the strategic priority goals and then we formulate the appropriate international development plan designed to satisfy client's needs.
The final stage of a project is the implementation of the action plan together with the client team, monitoring the progress, controlling the intermediate results and assisting the client in the decision-making.
After the achievement of one international development phase and satisfactory measure of internationalization success, we recommend that our clients progress to the next stage in the trajectory of the international strategies.