Enrolling in European Business Schools: The ultimate guide
The idea of enrolling into a European business schools might sound posh and sophisticated, or even far-fetched, to some people. However, in the business world, an extensive education is considered a great advantage. Undoubtedly, European business schools offer an individual the best possible education in managing a business.
But the question still remains: what are the benefits of enrolling in a European business school? What are the advantages over enrolling in a business school located in other continents and countries? How do you choose the right school for your master's degree?
---
10 Benefits of enrolling in European business schools
1. European business schools have international academic accreditations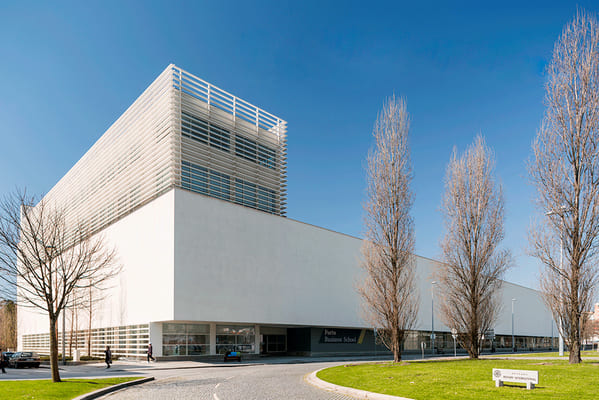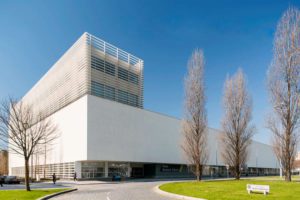 European Business schools are known for their global standards. They have strong and competent educational programmes that are trusted by multinational corporations. Their business courses are designed to cater for students from different nations, thus granting them academic accreditation in the international business education field. This brings about many benefits and advantages for enrolled in these schools, as they pave the way for greater opportunities. The education an individual receives from internationally-accredited educational institutions is considered to be not just of national standard, but of a standard that is practical and applicable worldwide.
2. They use a hands-on approach in teaching business courses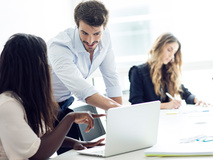 European business schools are found mostly in the heart of big cities. This makes internships easier for students. Multinational companies are co-located with European business schools. As part of the hands-on approach to teaching business courses, professors encourage students to work for large companies outside the four walls of their classrooms and spacious libraries. This gives students a wider perspective of the corporate world and practical experience of how to deal with real–life situations and challenges a business may face.
3. European business schools have access to employment schemes
European business schools also pay attention to their graduates' employment after graduation. In fact, they collate lists of potential future employers for their students. This ensures employability of the business students after graduation. Periodic job fairs are also conducted in these schools. This in turn offers more venues and opportunities for their learners to meet with possible employers.
Even if not applying for a job in Europe, graduates are still guaranteed to have an edge when applying elsewhere in the world. They may even consider working for the largest multinationals such as Google and Accenture, as these companies hire high numbers of European graduates.
4. They offer students the opportunity to learn new foreign languages
European Business Schools accept students from around the globe. This provides the added bonus of learning a new language in addition to the opportunity to learn about business. Students can learn new languages from both immersion in the local community, and from exposure to diversified nationalities in the class. Whether this new language is French, German, Portuguese or Spanish, the individual's communication skills and competencies have been enhanced. This may be used later on in international negotiations.
5. European business schools promote international diversity
Most students in European Business Schools are not taking the course in their native country. A class may well consist of both Europeans and non-Europeans since many overseas students often opt to take their MBA away from home. This is understandable because these schools offer affordable tuition fees for a business education. Consequently, these students are interacting and communicating with each other as well as exchanging ideas and cultural differences from their respective countries. This allows each and every one to learn different traditions and business solutions from different economies. In an ever-more globalized economy, this exposure to international diversity aids in building an immensely valuable deeper perspective on the globalization of businesses.
6. European business schools have smaller class sizes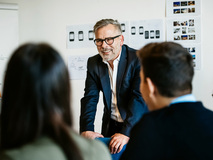 A European business school often has an average of only 120 students in a year, which are then divided into classes of 30-35 students. This smaller class size can benefit the students in a myriad of ways. With fewer students in the class, professors and instructors can focus on each individual student's skill development and needs.
This way, students are more likely to gain knowledge and absorb every lesson through the conducive learning environment. This ratio of students to learning leaders promotes the most beneficial environment to ensure exposure to different cultures and experiences whilst maintaining the optimum level of focus from staff to bring about a balance of network-building and academic success.
7. European business schools have more specialized MBA programmes
European business schools actually offer a larger range of options for business courses, programmes and specializations in comparison to American business schools. This allows students more choice for their MBA degree specializations. The programmes are specifically modified and adjusted by adding content and topics in accordance to changes in the international job market. This degree of flexibility in content ensures that the curriculum is constantly updated and therefore always relevant.
Some MBA courses also offer dual degrees with two diplomas after graduation in a single study programme. For instance, master's degree programmes are offered with specializations in International Business, Finance, Marketing, and International Law. But there are also dual degree programmes such as Business and Finance in one specialized course.
8. European business schools offer more affordable tuition fees
The reason students are looking to European business schools for their MBA courses is because fees in these educational institutions are relatively low. This is especially true when compared to taking master's degree programmes in American business schools. The length of time spent in the school is also usually just one year for a full-time programme. It can also be 18 months depending on the MBA programme being taken. American Business schools continue to offer two-year programmes to their students which leads to a greater overall cost.
9. Students can build international network connections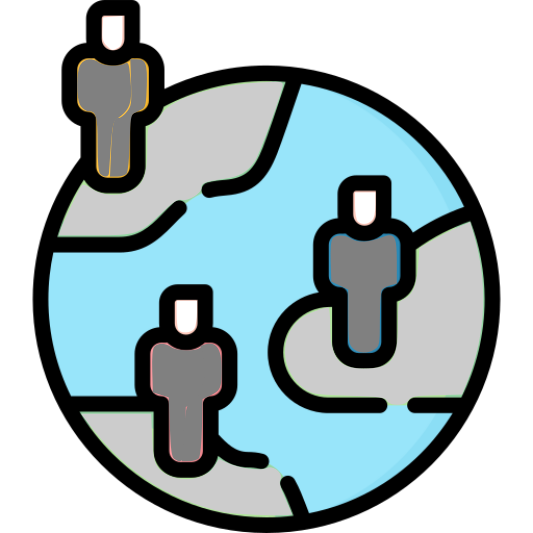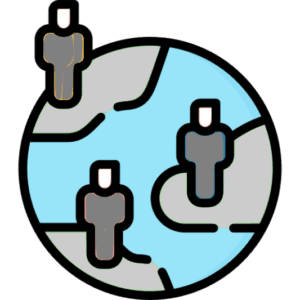 The Global Management Admission Council reports that 90% of candidates taking MBA courses in European business schools have come from non-European nations. Many of these are entrepreneurs themselves, business professionals and sometimes even corporate executives.
Each class involves different nationalities and encourages a great deal of interaction between students, creating strong and lasting connections. Studying in a European business school therefore not only provides individuals with the opportunity to learn more about advancing in the business world, but also gives the candidate valuable opportunities to expand their networking potential in a fun and dynamic environment.
10. Better return on education investment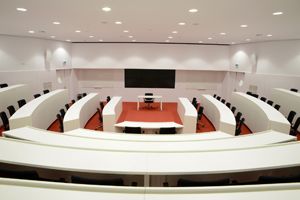 Students enrolled in European business schools incur costs – both financially and in time. However, because of the trustworthy quality and prestige education European business schools promise to students, these sacrifices pay off as they often earn larger salaries when returning to the workplace. On average, a fresh MBA graduate earns a yearly salary of at least €120,000 on top of a signing-up bonus. Considering the monetary value expended during the 12-month study programme mostly does not exceed €80,000, the speed and percentage of return on the education investment is justifiable and definitely worthwhile.
---
How to choose the right European business school
1. Consider the cost & location
There must be a balance between the cost of education and the possible return of investment from the programme. Carefully considering the cost of enrolling in the MBA programme as well as the living expenses while undergoing the programme is very important. A visit to the school you are considering is highly recommended to take into account the lifestyle, environment and set-up of the school you are learning from. It is also a good idea to investigate whether the location allows you access to companies you might want to later apply to, or industries you may consider working for.
2. Consider the quality of the teaching staff & faculty
In the case of business schools, high-quality education will only be received if the faculty members and staff are also of high quality. This should be the most important aspect when choosing a European business school. Faculty members also invest their time and energy in consultancy and research so they could effectively apply them in their respective classes. Because of this extensive training of the teaching staff, the general knowledge and experience is wholesome and elevating.
3. Look for International MBA Accreditations associated with the school
It is essential that you identify the MBA accreditations of the school and assess if they are recognised by international bodies such as the European Quality Improvement System (EQUIS). Not all schools qualify for these accreditations. Consider how dedicated and steadfast they are in terms of complying with the international educational standards. You can only choose one institution, and you are going to spend a whole year with it. So, ensuring the standards met by the school is necessary for your own benefit.
4. Choose a school that has been established for more than 10 years
You must also consider the history and background of the school to ensure the quality of education. The school should have been established for at least a decade, and have a strong and established foundation of alumni. You could say that age shouldn't matter, but if you are investing in your education, it is advisable to go for known schools that are widely trusted and respected. You can also see the quality when looking at the alumni the school has produced.
5. Check the school's ranking
Reputation is key. In educational institutions, you can check reputation by looking at the school's ranking. Research what rank the school was awarded based on the findings of experts. Try to assess the methodologies of ranking schools in various publications if they actually adhere to your own standards and values as well.
You may argue that rankings don't matter to you. However, to your future employers and to your company, rankings do matter as they will always compare your degree to other applicants that have come from other business schools. Taking an MBA from a high-ranking business school may well ensure that you have the competitive edge.
6. Check the admission requirements
European business schools have their own criteria for applications which should be carefully considered. Common requirements are complete undergraduate transcripts, at least 2 or 3 letters of recommendation, an entrance essay, GMAT score, as well as Test of English as a Foreign Language (TOFEL) for those students who are non-native English speakers. There are also cases when business schools look for two or three years' work experience as well as grade credits in basic accounting, finance, economics and statistics.
7. A case study learning format must be available
A good business school offers case studies as part of learning. Students should mainly learn from interactions with professors and classmates as well as the business environment. Case studies allow students to learn more effectively through practical problems and real-life situations. Consider a business school that encourages and promotes a case study format for learning.
8. Choose a business school that has a flexible schedule
Many graduate school students are already working in various companies. Flexibility of schedule is therefore an essential consideration when choosing a European business school. This way, it does not conflict with your work and allows you to continue earning while studying.
9. Courses must be taught in English
English is undeniably the international language of business. The language used in the school's teaching must also be a global language since a class in a European business school is mostly composed of foreign students. Class participants must have a common language such as English. It is easier to understand and communicate business concepts in this international language.
10. Opt for smaller class sizes
With classroom discussions kept in small class sizes, a business school is a more valuable place to learn from. Smaller class sizes are conducive to greater learning experiences. They provide a more personalized approach to teaching students. Each and every one is more likely to be given a chance to voice ideas on certain topics and actively contribute to classroom discussions. Effective learning is ensured in the long run.
11. Consider course programme formats, styles & teaching methodologies
You need to decide whether you should choose a two-year MBA programme or a one-year MBA programme because the two programmes differ in terms of content and teaching style. Choose a learning programme that suits your individual experience.
For instance, a student with a great deal of work experience may well opt to return to the workplace sooner and therefore choose a one-year MBA programme. However, for those students looking for a career change, spending two years for their MBA may be most beneficial. This is because additional years in studying MBA also mean that you have additional time to learn, explore and develop in a professional sense. You also allow yourself the freedom to carefully consider career direction while you are enrolled in the MBA degree programme.
12. Consider availability of student financial aid
European business schools that offer student financial aid are also in demand. Studying in a business school requires a considerable investment to pay for the tuition fees. This is the reason why surveys reveal that students appreciate receiving scholarships and will favour schools that provide student financial aid.
13. Decide what MBA specialization you will pursue
European Business schools have websites you can browse. This is a way for you to look for feedback from graduates that can help you decide what MBA specialization to pursue. Pose questions and read answers carefully: ask how the things they learned in school are being put into practical use, for example. If you're still unsure what specialization to take, then opt for a general management programme which allows you to gain deeper understanding in finance and business management.
14. Measure quality of student life in the campus
Does the school have extra-curricular activities or club organisations? These elements are important to consider as they all contribute to the quality of campus life. The activities enhance your learning experience and give you a more balanced programme. These school organisations and school events also foster bonds and friendships that can endure. They are necessary for creating network connections, looking for prospects and discovering new business cultures. It is also necessary that the business school allows its students to mature through team building and activities designed to enhance their social and technical skills which are deemed prerequisites in business.
---
Best piece of advice for students.
The advantages European business schools can offer are clear. Once you have analyzed the Executive and Open programmes and specializations on offer, you may well consider enrolling into one. We highly recommend you enroll in the MBA programme of PBS in Portugal.

Business isn't solely built on monetary capital. It also counts on the knowledge and skills of its workforce and business leaders.

The Financial Times acknowledged PBS as one of the best institutions in the world for executive education and open programmes.
Take your career to the next level today by strengthening your existing skills and acquiring the skills you are missing.
---
By Issam Oueslati - Last updated on December 08, 2020