Executive Training programme
An executive training programme is vital to the entire workforce of any business organisation. It must possess the following characteristics:
It should prepare employees to take on greater responsibility.
It should hone people's leadership skills, talents and core competencies.
It should help the workforce meet today's complex business challenges.
It should give you new perspectives and life-changing experiences.
Despite these definitions, questions still remain.
What are the key considerations in choosing an executive development programme?
Why are these criteria important?
These questions will be answered by reading this post. You will learn more about the 6 key considerations in choosing an executive training programme.
---
6 Considerations in selecting management training programmes
1. It should come from a top business management school
Choose a management training programme that comes from a top business management school. You will know that it is an internationally recognized business school if it has already won several awards from government institutions, magazines and non-profit organisations. An example of which is Porto Business School in Portugal.
PBS is widely recognized as one of the top business schools in the world. The school's executive education programmes and postgraduates in business management degrees are consistently ranked right at the top by publications such as the Financial Times, Forbes, and Eduniversal. So with a PBS executive training programme, you know you're learning from the best.
2. Executive training courses must expand your business horizons
Select executive training courses that will help you expand your knowledge and understanding on the different scenarios and situations that exist in the field of business. It is also important to learn more about the different economies as a whole. This is important because you'll need a broader perspective to move forward in your career and continue to drive business results.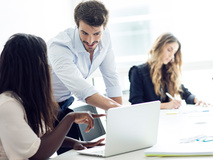 For young managers, this usually starts with deepening your understanding across all business functions such as finance, innovation, marketing, operations and strategy.
Managers wishing to move into general management need an in-depth awareness of how the world is changing and the mega trends shaping the future. Knowledge of key global markets is also indispensable. Even senior managers can benefit from new perspectives on broader economic and societal challenges and how to find game-changing moves. PBS's management training programmes broaden your business horizon in these ways.
3. It must contribute towards leadership development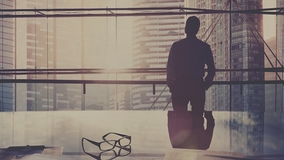 Executive training and development courses must contribute towards leadership development. This kind of training programmes must hone your leadership skills and core competencies to manage a team. Knowledge of business is essential but what will set you apart in the long run is your ability to lead.
Different PBS management training programmes help you with this in different ways depending on your level. Young managers get a strong foundation in leadership principles. Many programmes improve your self-awareness through leadership coaching and allow you to practice your leadership skills. More experienced managers delve into the specific leadership challenges of senior and top management.
4. Management training courses must be challenging and engaging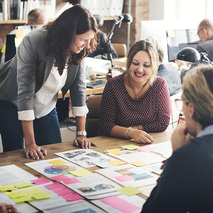 You need to choose a management training programme that is challenging and engaging. Course content must be concentrated on solving complex business issues that might be useful to your business organisation. It must also help you to think outside the box and stretch your mindset in dealing with business problems and looking for unconventional solutions.
You have ample opportunities for this in a PBS management training program. In addition to very hands-on leadership development described above, there are thought-provoking assignments, lively discussions on real‑life cases, and challenging individual and group work.
5. Executive development programmes must have immediate and lasting value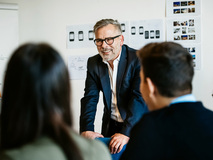 The programme must be relevant to your business organisation. The main purpose of enrolling in such management training programmes is to understand meaningful concepts and apply the strategies learned for the benefit of your business organisation.
This is the reason why PBS's executive education programmes consolidate your learning with real-world projects. Being truly relevant to your job means you get so much more out of an executive training programme and also that you bring immediate value to your organisation. We also provide follow-up coaching and support after many programmes to help ensure this value is lasting, to both you and your company.
6. Executive training programmes must help you overcome business challenges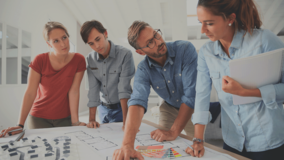 You will surely overcome business challenges and reach new heights in leadership with the help of executive training programmes. Such training programmes must allow you to have a glimpse on new career opportunities and responsibilities as a leader.
---
Still looking for an Executive Training Programme?
The Financial Times acknowledged PBS as one of the best institutions in the world for executive education and open programmes.
Our building On Talent programme is 100% committed to developing global leaders through high-impact executive education.
Take your career to the next level today by strengthening your existing skills and acquiring the skills you are missing.
Find out how PBS Building On Training Programme can help you with this critical career move.
---
By Issam Oueslati - Last updated on December 08, 2020